TRENDING COURSES
Your chance to be a trending expert in Business & IT industries and make a successful career after completion of our courses.
BOOKS & LIBRARY
BGIMT had a Library which has 67k volumes which includes Sections of Engineering, Management, and Polytechnic.
CERTIFIED TEACHERS
Get professional education and reliable consultation by  BGIMT Faculty with hands-on industrial, teaching, and research experience.
CERTIFICATION
Upon successful completion receive a certificate showing your achievement for completing one of our rigorous classes.
COLLEGE ACHIEVEMENTS
Here you can review some statistics about our Education Center
GET ADMISSION IN BEST
MANAGEMENT

 &
TECHNOLOGY
COLLEGE IN PUNJAB, INDIA
Admission Open for Session 2019-20
Limited Seats! Hurry up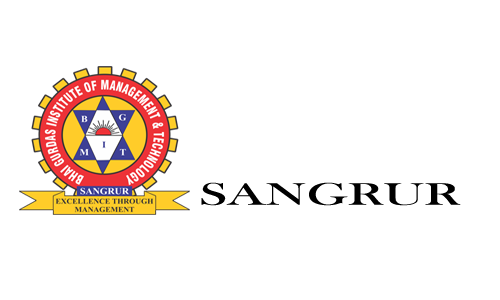 RECENT POSTS
International Tie-Ups
Expanding the horizons for the students, BGGI has international Tie-Ups with leading universities across the globe offering credit transfer ,semester exchange and internship program.
Women's Day
Women's Day was organized on 5 th March 2019. In order to encourage women participation in overall development and program of society. It was an initiative to highlight women's role in every sphere of life.
Basant Panchmi
Basant panchmi was celebrated with full vivacity and festivity at BGIMT. The festival is usually considered to mark the onset of spring in India. The college was decorated with yellow rangoli and kites. Staff and students wore yellow cloth and yellow rice, a dish specific to the occasion was also distributed among all present . […]
TESTIMONIALS
BGIMT has earned the distinction of being a pioneer Institute which ensured the development of students as well as provides them with Opportunities for growth in this competitive world. This institute has provided us with all the required facilities. The faculty of our institute is well qualified, helpful & co-operative.
"it has been two and a half years over here (for our class) and we all had a wonderful time both in studies as well as other extra-curricular activities. This Institute has paved a path for our success by providing us not only the bookish knowledge but some other personality development skills also. We have been provided with a great environment. Whatever we have got here in this Institute is more than enough for all of us to have great heyday". "Our Professor & Director (Dr. Guninderjit Singh) is a truly tremendous personality having great skills to manage the Institute and huge experience behind him".
"We feel very glad to be a part of this Institute. It provides us a fantastic environment and a very huge infrastructure. Our Institute provides a lot of facilities like well-furnished labs, online systems. Our students get updated of what happens in the real market by arranging seminars, workshops, etc. in our Institute.
"The Institute has excellent and well experienced faculty. The hostel and other infrastructural facilities are also excellent. We have learned lots of things from this Institute"."Our Professor & Director (Dr. Guninderjit Singh) is our role model. We are proud to be the students of Dr. Guninderjit Singh.
"We are proud to say that we are the students of this prestigious, technical and management Institute. Far away from noise and pollution of the city, if fee is like heaven right here. The teaching here is very interactive and all the doubts of the students are cleared. No doubt, BGIMT provides "Excellence through technology".
"Our Senior Professor & Director (Dr. Guninderjit Singh) is highly qualified and he tries to equip our Institute with the latest technologies so that education becomes more interactive.
OUR RECRUITERS